Saturday October 27th 2007
Today we went to The Magic Kingdom where I met Minnie Mouse again, she had a lovely dress on this time and was so pretty.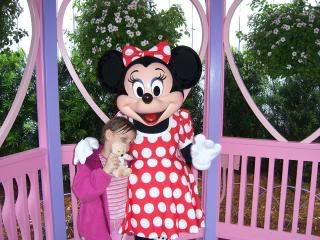 I then got to meet Mickey Mouse, he was so much fun and was playing with us for quite a while.
Finally I got to meet Cinderella and Prince Charming.
Sunday October 28th 2007
Tonight was the night of Mickey's Not So Scary Halloween Party.
Nicki dressed me up in a pumpkin outfit, Lizzie went as Tinkerbell, Nicki as Peter Pan, Alan as a pirate and Jack a mad scientist. I had a fantastic time and got 6 bags of candy!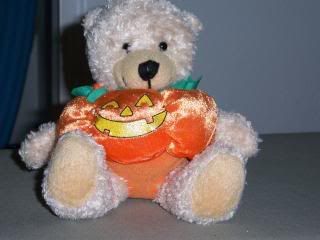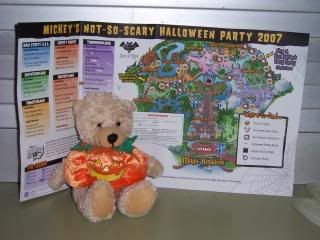 We were out really late and didn't get home until after 12 o'clock!